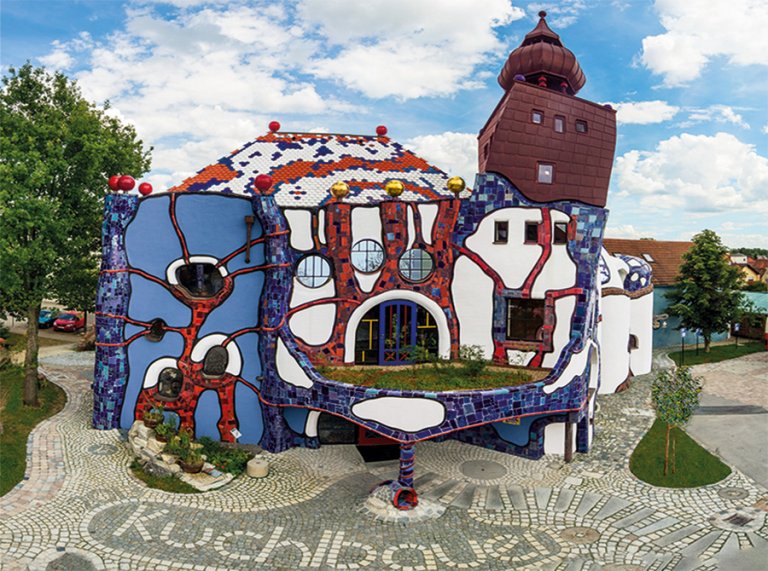 Bildnachweis: Brauerei zum Kuchlbauer GmbH & Co KG
©Foto: Brauerei zum Kuchlbauer GmbH & Co KG
The KunstHaus Abensberg of the Kuchlbauer brewery has arisen after the drafts of the Viennese architect Peter Pelikan, a close confidant of Friedensreich Hundertwasser. Graphics, applied art and many documentaries on selected architectural projects provide an insight into the life and works of Hundertwasser.
In the KunstHaus Abensberg, the work of Peter Pelikan as well as his planning and executive role in the realization by numerous Hundertwasser architecture projects is also appreciated.
The KunstHaus is a walkable overall artwork. It is located within the immediate vicinity of Kuchlbauer tower.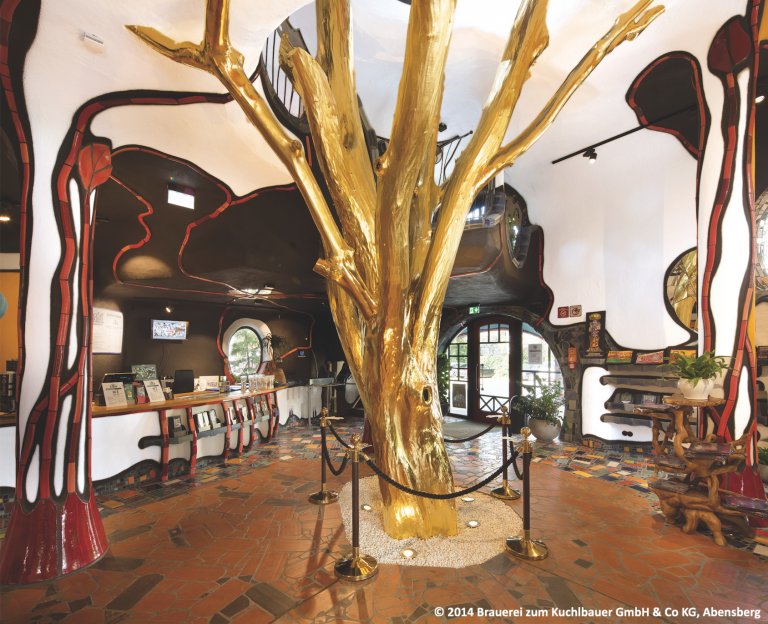 Bildnachweis: Brauerei zum Kuchlbauer GmbH & Co KG 
 ©Foto: Brauerei zum Kuchlbauer GmbH & Co KG
How to get there with the RVV
With rail line 930/993 to the station "Abensberg", from there about 400 meters walk to KunstHaus

The train departs hourly Mon - Sun
Adress and opening times
Weißbierbrauerei Kuchlbauer GmbH & Co. KG
Römerstraße 5-9
93326 Abensberg
Opening times: From April to October daily 10:00 to 19:00, November to March daily 11:00 to 17:00; extended opening times while "Christmas in the tower"; closed on 1th November and on 24th and 25th December.