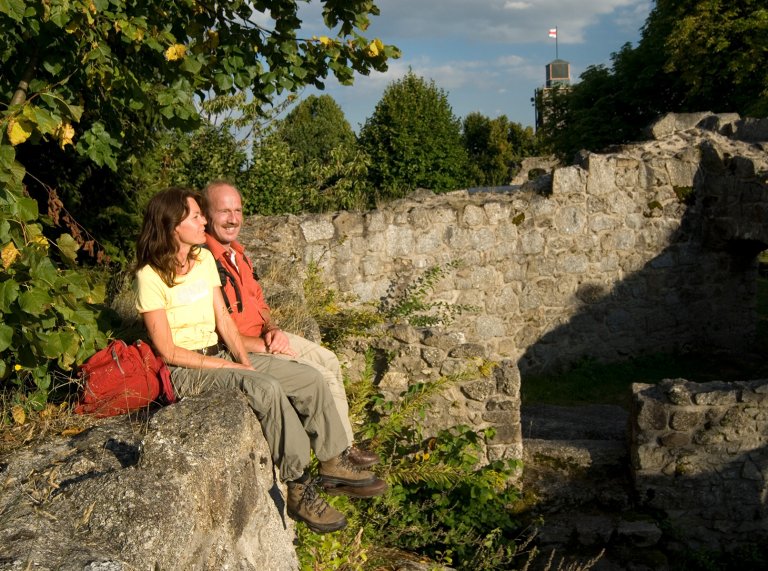 Bildnachweis: VG Wörth-Brennberg
The sex of Brennberg and thus the history of Burg Brennberg can be traced back till the late eleventh century.
The original Romanesque plant was rebuilt in the 14th century and expanded. In the 17th century the estate burned down. Early 18th century, residential buildings were rebuilt, the existing masonry has partly been used. From 1978-81, the ruins were renovated comprehensively.
Especially the view from the wooden tower is worth seeing: On a clear day, you even can allegedly see in the south up to the Alps.
The ruin Heilsberg, Falkenstein Castle and Castle Wörth an der Donau are not far away and also worth a visit. And who wants to hike further: The network hiking trails for castles includes a total of 5 marked hiking routes in the Regensburg country.



Getting there with the RVV
Bus number 37 to the stop "Brennberg, Hintermeier"; from there it is only a few meters walk to the castle ruins
Other bus connections by switching from line 5 to 37; the buses run Monday - Saturday
Location