In the night of Friday, 14 October 2016, on Saturday, 15 Oktober 2016, the new RVV night bus offer started!
The start of the new RVV night bus offer was celebrated by the RVV on Saturday, 15 October 2016 with all night owls in Regensburg: From 7:00 to 11:00 p.m., an 18 m long articulated bus turned into an information and party bus with music and cocktails on Haidplatz. Lord Mayor Joachim Wolberg joined the party guests around 10 pm.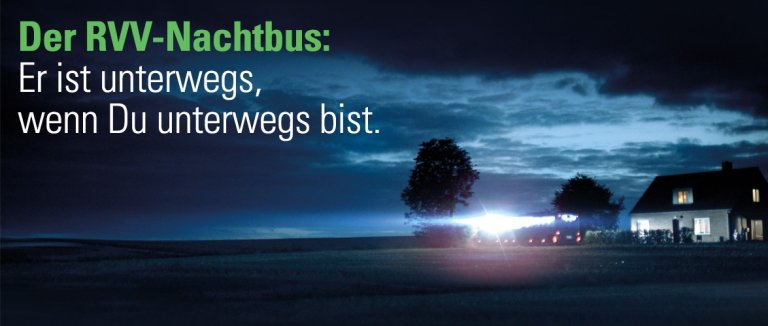 Dear night owls,
from 14 October 2016, the RVV always gives you an attractive offer of new night bus lines in the city area Regensburg from Friday to Saturday and from Saturday to Sunday in addition to the proven night bus network in the region.
The five new night bus lines N1, N6, N8, N9 and N10 depart from HBF/Albertstraße every hour from 0.30 am to 4.30 am as part of a one-year trial run.
Double-click on the schematic diagram to open an enlarged view of the line network: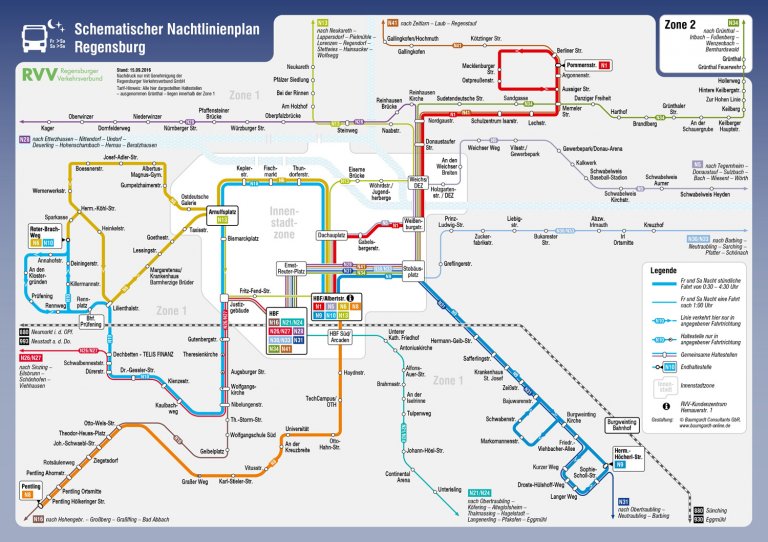 RVV night bus flyer with timetables and route network
The timetables of all RVV night buses, valid from October 2016, as well as the night-time schedule, have been compiled for you in a compact form here.